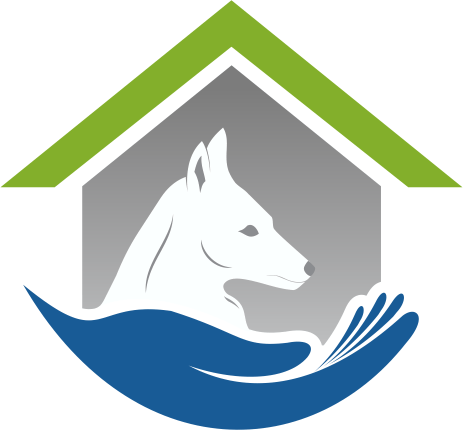 As you may expect, I've been around dogs all my life. I've had purebreds and mutts. They've been healthy and not-so-healthy. I've raised puppies and adopted an adolescent. They've come from breeders, shelters, and rescues. The one constant is that I've loved them all....and they've all been a bit on the larger size, which suits me just fine.
My latest dog (my first girl!) came into my life as a foster. She was renamed Kara and our journey began: first to the vet, then the hospital, then the specialists, then the behaviorist, back to the vet, and then another specialist. Phew. Lucky for her I was unemployed at the time but my spouse wasn't. When the rescue no longer wanted her, she became ours.
During this time I often wondered what I would have done if I still held my full-time job. Life would have been very difficult— that's for sure.
After my experience, I decided it was time to help others through their journey—whether it's with puppies; seniors; dogs learning to navigate this big, scary human world; dogs who prefer a big bubble and little handling; or dogs with medical needs—so they, too, can have a safe and enriching life.
​
In recent years (i.e., after COVID) I decided it was time to expand my understanding of dog behavior and so I started attending more classes, workshops and webinars. I also enrolled in a couple programs that I am truly passionate about that have the wellbeing of the dog at their heart and makes my heart happy.
Volunteer Work with Dogs
From 2012 to 2017 I volunteered at the Seattle Humane Society. For the 5 years, I was part of the Dog Behavior & Socialization (DBS) Program using positive training methods, including clicker training, to work with and exercise dogs up for adoption.
I also volunteered as a Behavior Program Assistant (BPA). As a BPA, I provided training, exercise and socialization to dogs identified by staff as having behavioral issues and therefore were not up for adoption.
To mix things up, I became a Dog Training Assistant. I volunteered in the Basic Manners 1 class and assisted in Reactive Rover 1 classes. I was also a foster parent.
​
In 2018 I joined Homeward Pet Adoption Center (HPAC) as a Dog Care volunteer. I then was invited to join the Dog Behavior Team (DBT). And, of course, I'm a foster parent :-)
At HPAC we use positive training methods and employ behavior modification techniques, such as operant and classical conditioning, counterconditioning and desensitization. Generally, we use a clicker to train unless the dog is afraid of the clicker noise, in which case we say "Yes!"
​
I am so grateful for my volunteer duties because I have worked with hundreds of dogs, of all types, sizes and personalities. You just can't beat that!